TIME PERSPECTIVE
short- and medium-term (1-5 years, 5-20 years)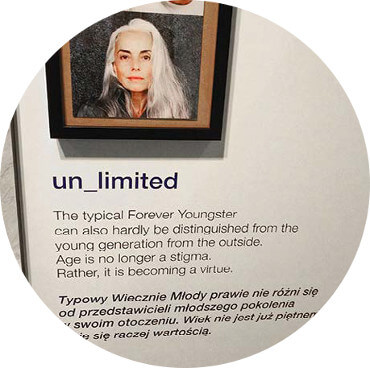 "Office buildings are going to be characterised by openness and usefulness considering age, sex, experience and needs of various social groups to an even greater extent."

Office buildings in the For the People & by the People scenario are going to be characterised by openness and usefulness considering age, sex, experience and needs of various social groups to an even greater extent (e.g. special staircases, amenities for the elderly, family rooms). This is because studies confirm that companies using an inclusiveness policy are more profitable than their competitors who are less diversified in terms of employment. Analysts from Bloomberg in London and Singapore showed that the results of most diversified companies in terms of sex were 141% better over the last 10 years. The trend connected with inclusiveness is thus going to be growing significantly in the future, which is going to directly affect workstations and offices as well. Office complexes are already frequently designed in a way ensuring that they become open places available for all people. They are a place for meetings, also during working hours—they are surrounded with gardens with benches, fountains or space designated for physical activity. The zones can be used not only by office building tenants, but also by inhabitants of nearby housing estates. Contemporary developers have been increasingly noticeably engaging in the life of local communities and they are familiar with principles based on placemaking (it is a concept for shaping public space, which assumes a multi-aspect approach to planning, design and management, which is supposed to activate local communities and engage neighbours in creation of common areas).
Nomad Office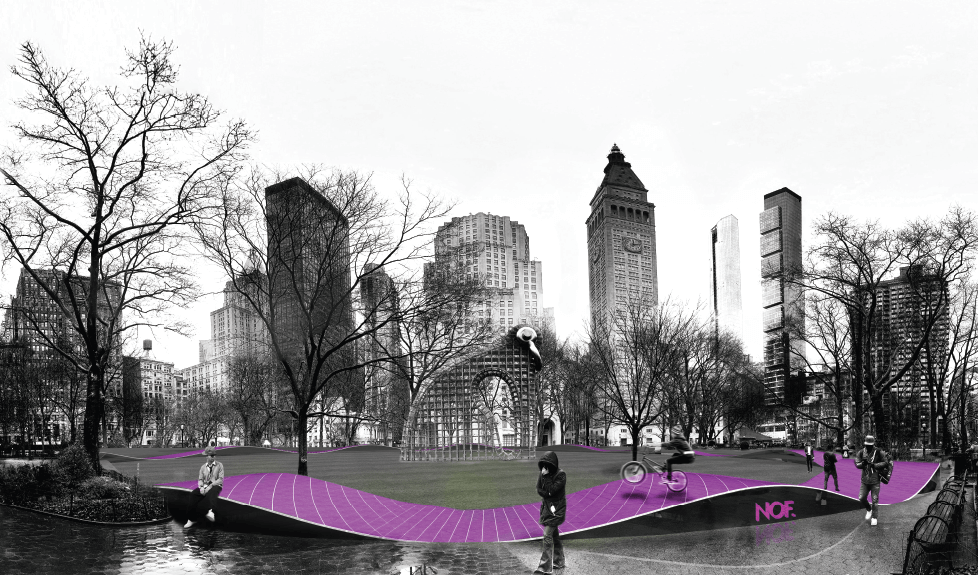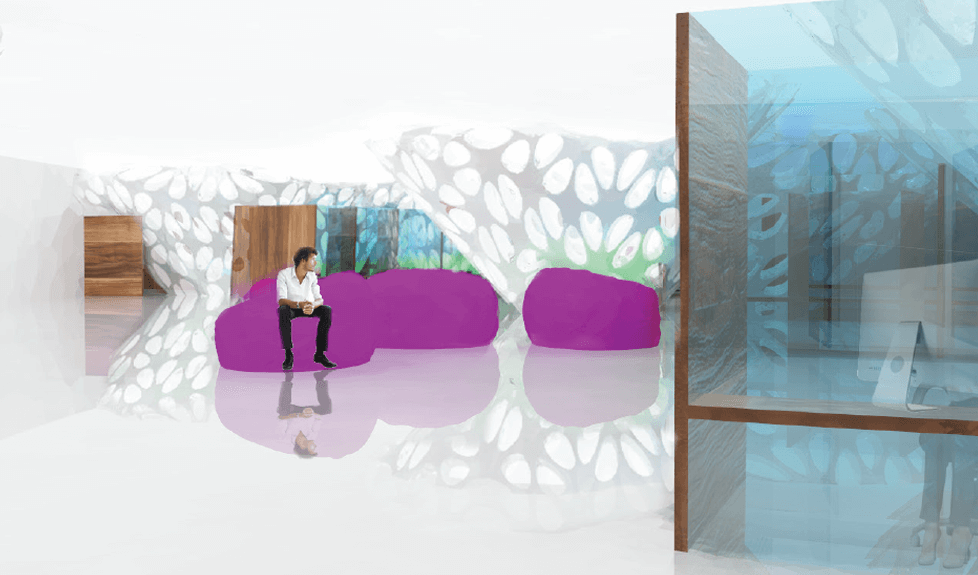 Author of the design: Paweł Unger, Faculty of Architecture, Gdańsk University of Technology
The space within the NOMAD office was entirely designed using a parametric algorithm. Once input is entered, the algorithmic interpretation allows building geometry and location of equipment to be generated automatically. Data such as the number of workstations, the height of the floor or the building's outline are flexibly adjusted to one's needs. This is a global network of personalised offices. Each registered user has a digital profile.
Turning Office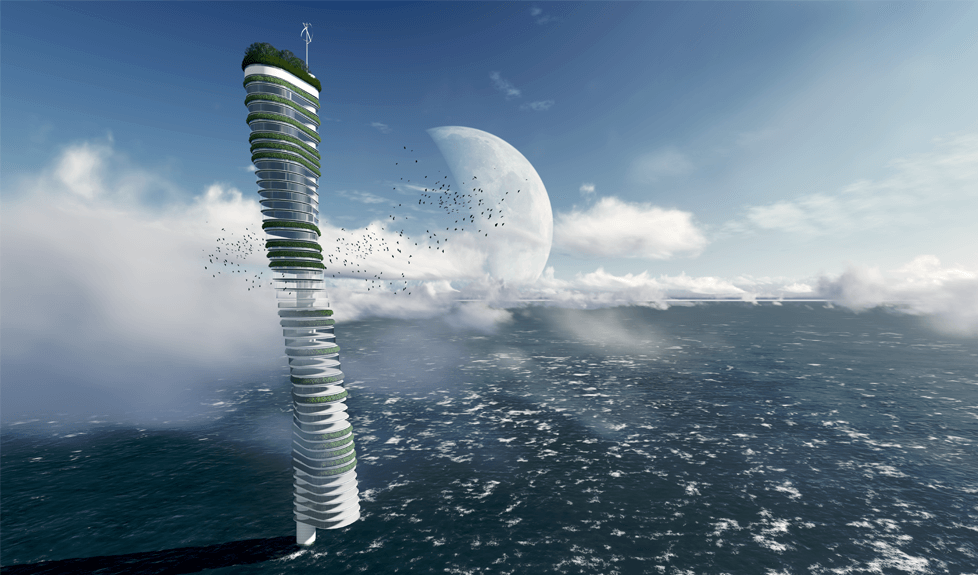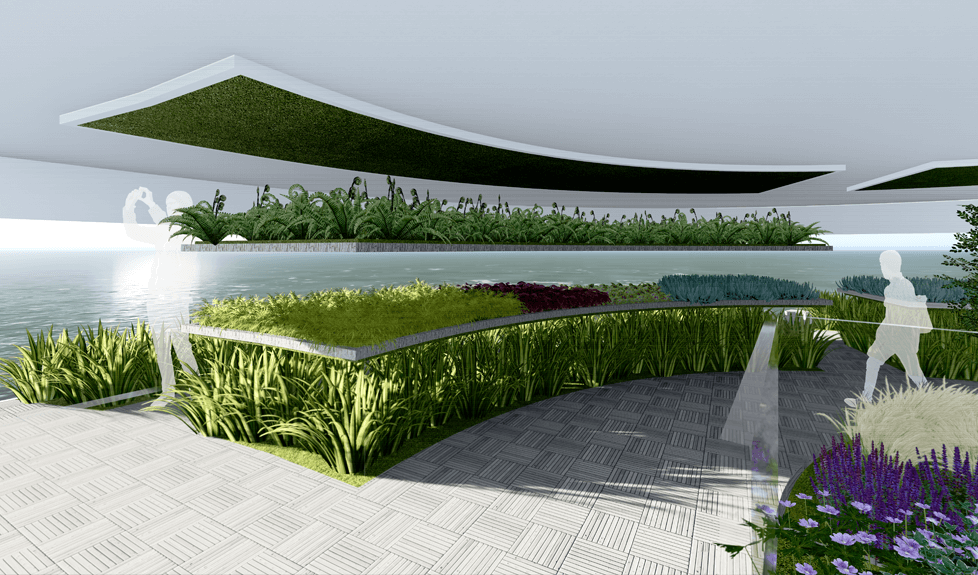 Author of the design: Magdalena Dolot, Magdalena Bernardyn, Faculty of Architecture, Gdańsk University of Technology
The Turning Office is located on the water, due to the high risk of excessive water levels. To fully utilise all benefits offered by the location and to adjust to surrounding conditions, individual storeys are turning around the structure's shaft. It allows provision of the greatest amount of sunlight inside the building and to photovoltaic cells placed on the façade, which are the main source of energy.
Charleston East, Google Headquarters (Currently At Design Stage), Mountain View (USA)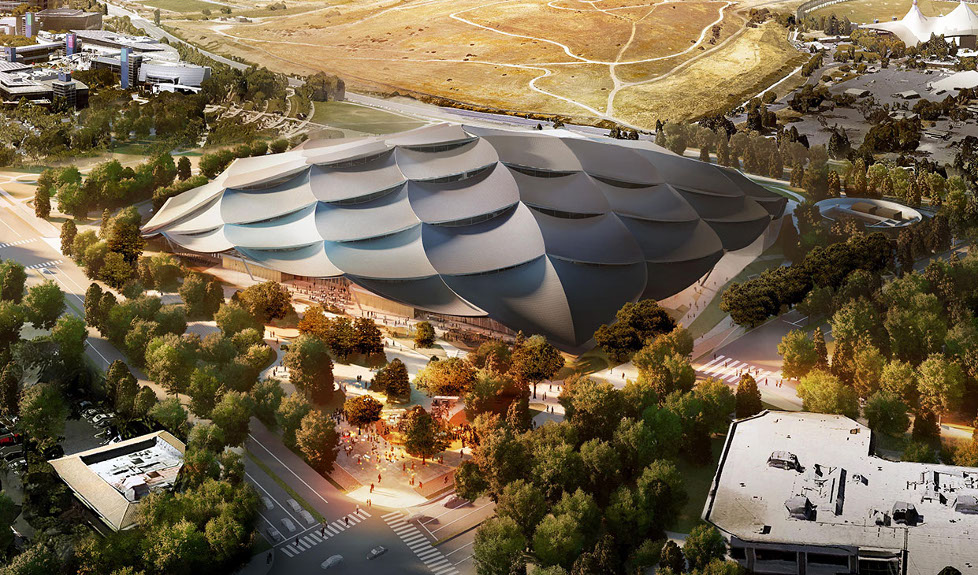 Proj. Heatherwick Studio, Źródło/Source: www.heatherwick.com.com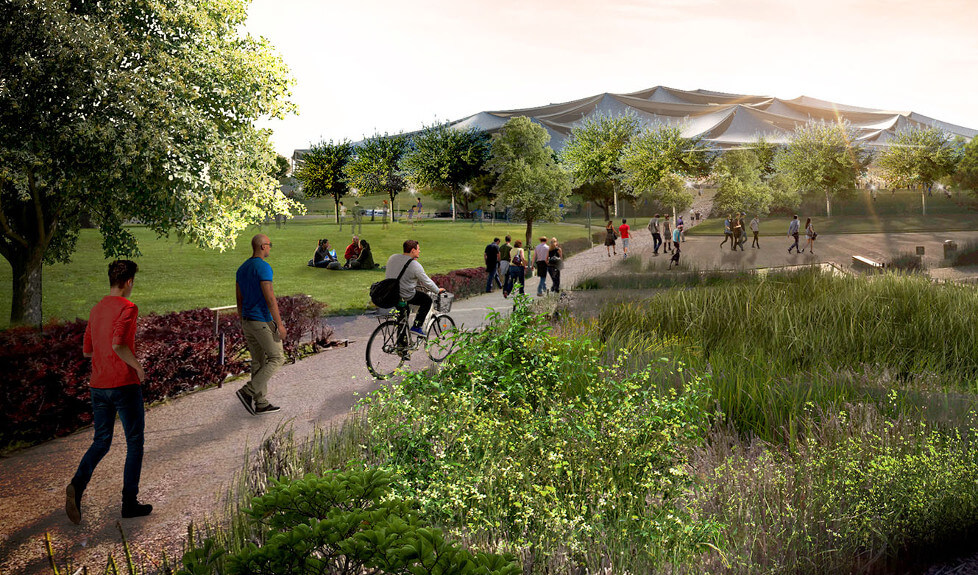 Proj. Heatherwick Studio, Źródło/Source: www.heatherwick.com.com
The new Google headquarters campus is going to be an area available for everyone. The idea was to create a building which would be open to the local community and which could be freely used by Mountain View residents during the day or night. Google's complex is supposed to comprise loosely connected structures covered with a material resembling an invisible tent—a dome unifying not only office space and various workshops and laboratories, but also service outlets, shops and, most importantly, greenery.
Amazon Campus, Rufus 2.0, Seattle (USA)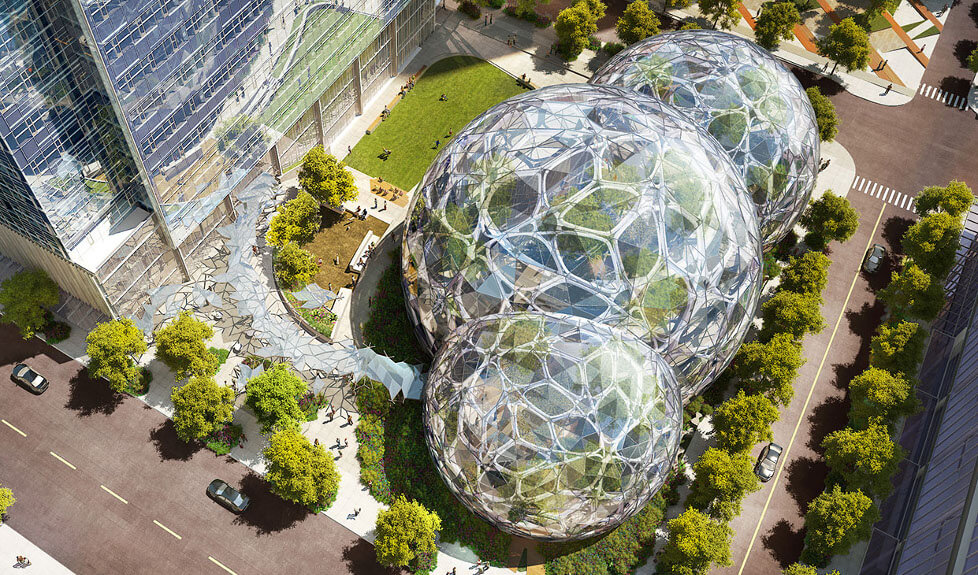 Proj. NBBJ, Źródło/Source: www.nbbj.com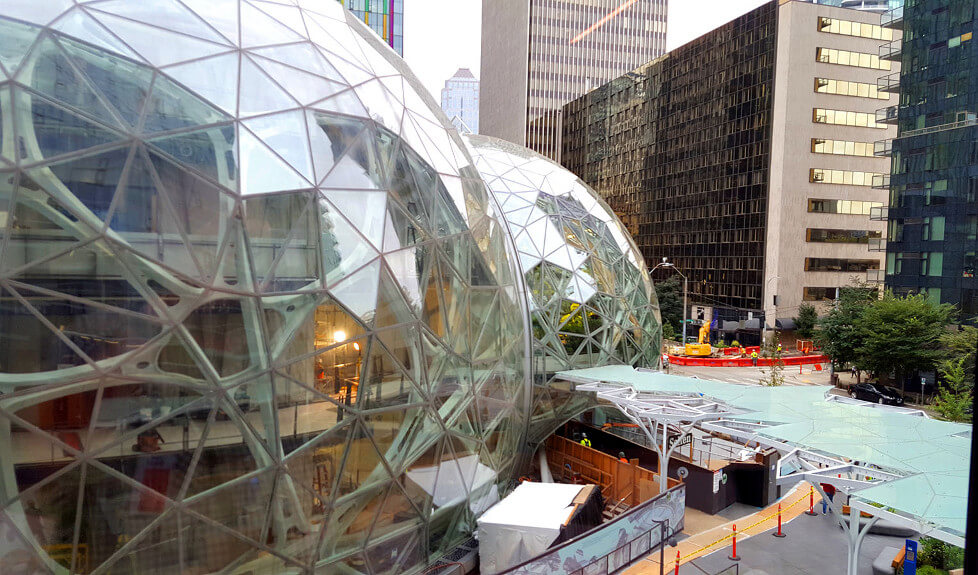 Proj. NBBJ, Źródło/Source: infuture hatalska foresight institute
Three large "spheres" compared to biosphere are to be constructed in Seattle to serve both company's employees and evoke tourists' admiration, and be used by city inhabitants. In Seattle it is raining throughout more than a half of each year—the glazed domes are meant to prevent cutting people inside them from their surroundings, and to be compatible with the city and natural environment. The emphasis was mostly put on integration with the surrounding city centre. The objective was to connect commercial areas with the city park and workplaces.
Spark, Warsaw (Poland)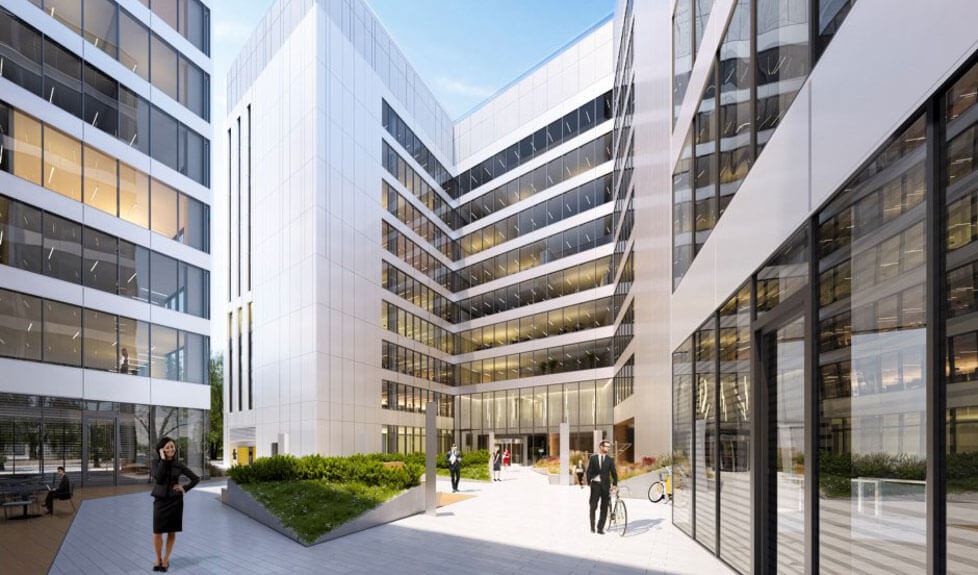 Źródło/ Source: www.skanska.pl
The Spark is a complex comprising 3 buildings, which is going to be put into commission in full in 2021. The developer included an interesting arrangement and general availability of space around the investment. Both employees and city inhabitants will be able to spend their time in an open square with an amphitheatre, a fitness zone, trampolines built-in the ground and enjoy water mist. The complex is separated from the street using carefully designed greenery and street furniture in a so-called linear park along the investment.