TIME PERSPECTIVE
short- and medium-term (5-20 years, 20-50 years)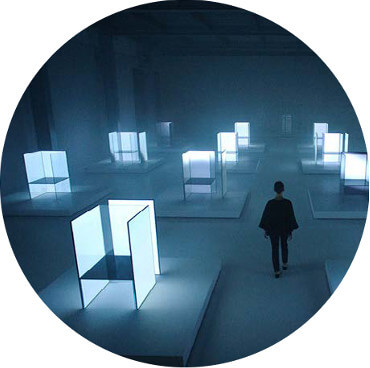 "Buildings become invisible for city inhabitants. They not only blend with their surroundings and do not disturb the space in any way—they also disappear, in a way, from the cities using latest solutions and technologies."

The Invisible Architecture scenario assumes that buildings become invisible for city inhabitants. They not only blend with their surroundings and do not disturb the space in any way—they also disappear, in a way, from the cities using latest solutions and technologies. The scenario is also an answer to the decreasing amount of space in cities and architectural disorder, and it is connected with the increasingly strong appreciation of cultural heritage and urban landscape. According to the scenario, metamaterials used to build façades are already so technologically advanced, that the buildings become almost invisible for passers-by. There are no problems with the shadow cast by buildings or any noticeable interference with city landscape. Also, people working inside such buildings have an impression of being a part of the city. The architecture is intertwined with surrounding landscape and the city, it becomes inseparable from it, it does not disturb the space and it creates a harmonious whole with it. The scenario is also compliant with a greater invisibility trend which is generally connected with the contemporary world—in particular with regard to new technologies, in which the greatest advances and innovations are practically invisible for people (the development of artificial intelligence, 5G networks, big data, etc.).
An Archetypical Non-Block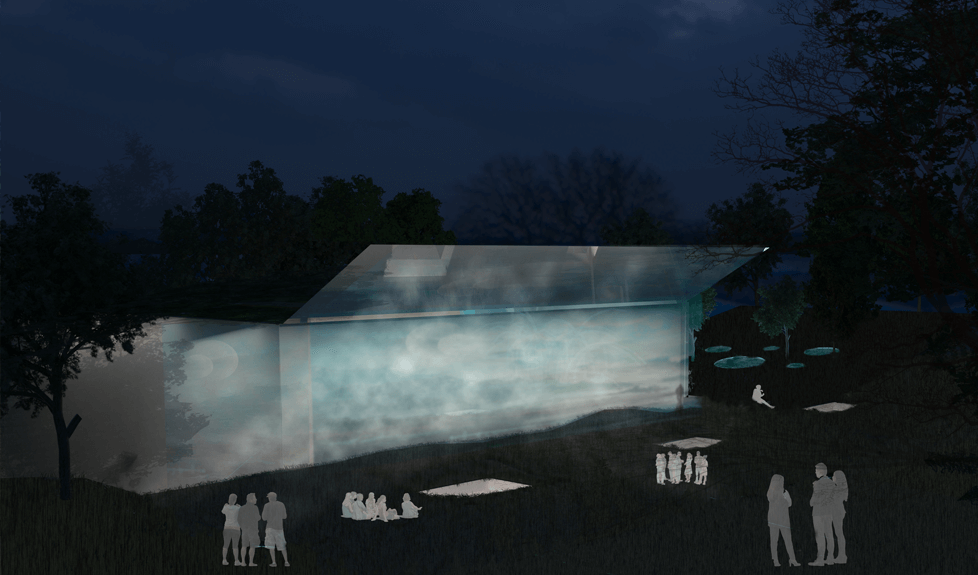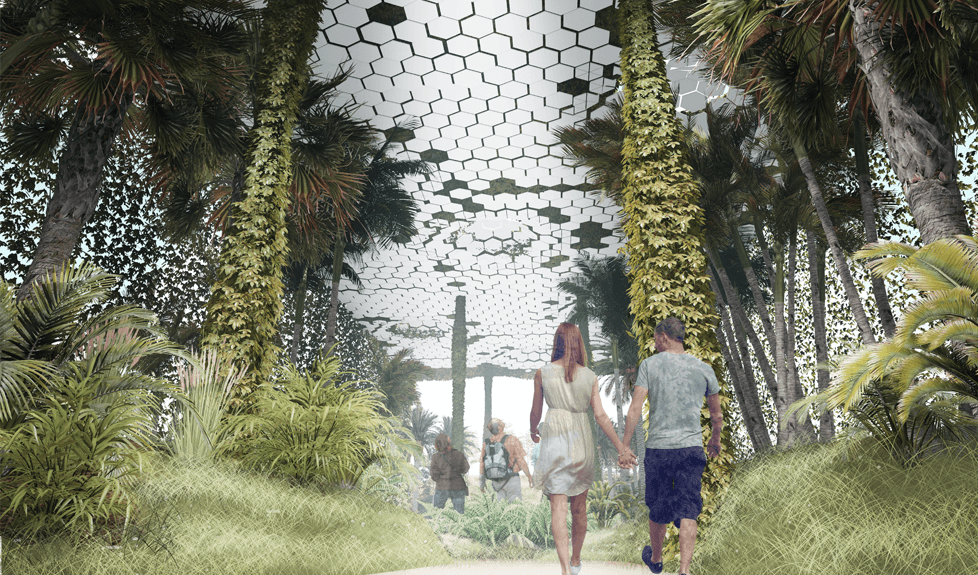 Authors of the design: Jeziorska, Paulina Gudzińska,Faculty of Architecture, Gdańsk University of Technology
An archetypical non-block is meant to provide an environment favouring not only efficient work but also proximity of family, nature and development, and these factors should increase people's efficiency. To create such a multi-tasking space, the design assumes architecture which is invisible. The form seems to be drowning in greenery or even partly hidden under a layer of vegetation, and people should have an impression of being not in a building, but rather as if they were surrounded by nature.