Workshops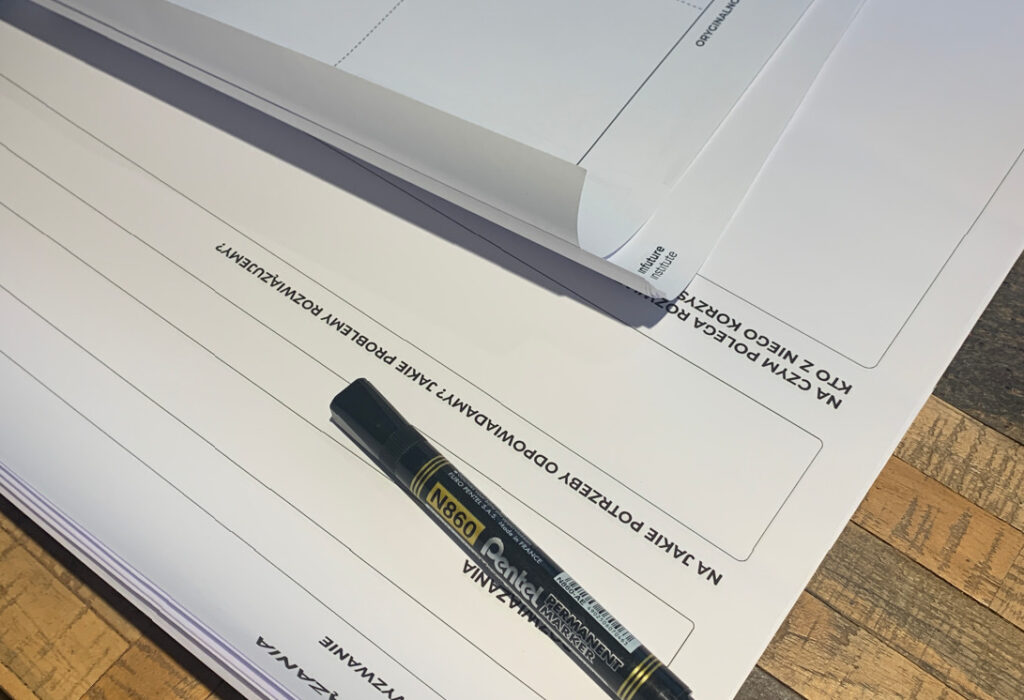 Co-Creation
Discover and understand the implications of trends.

Turn them into action during our trend workshops. Learn which concepts have the most potential and how to turn trends into concrete actionable solutions with the customer and to answer their needs.

We prepare a tailored set of workshop tools that will make it possible to achieve the set goals within one or several workshop days.
Trend screening
We implement the proposed workshop process in the future thinking model. It provides the trigger to develop solutions beyond the usual patterns and create a new, innovative future. We work on the Trends Map and Trend Cards, using selected methodologies of workshop flow and self-designed tools developed by the research team, such as:
Trend Radar
Future Wheel
Trend Mining
Innovation Index
and many others. Together we analyze and value trends and tailor the workshop work tools individually to the scope, goals and ambitions of those approaching us.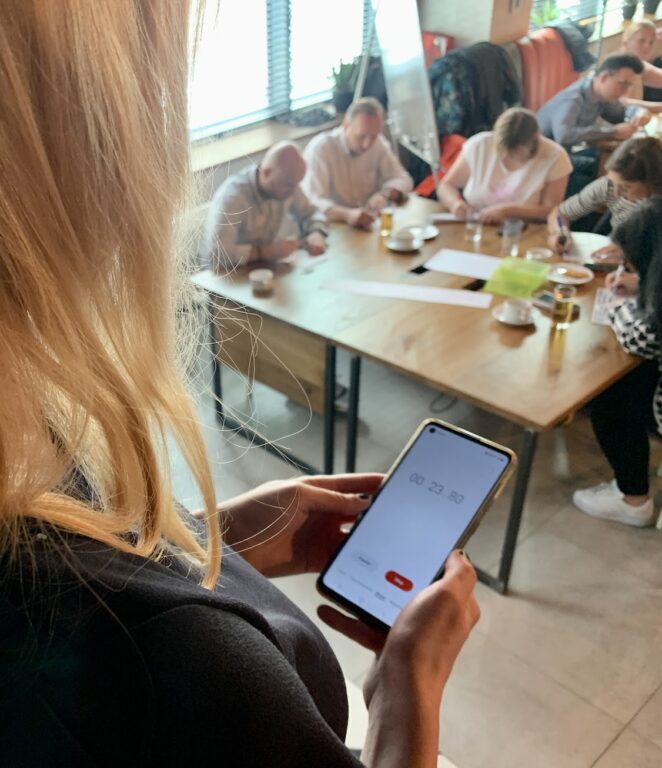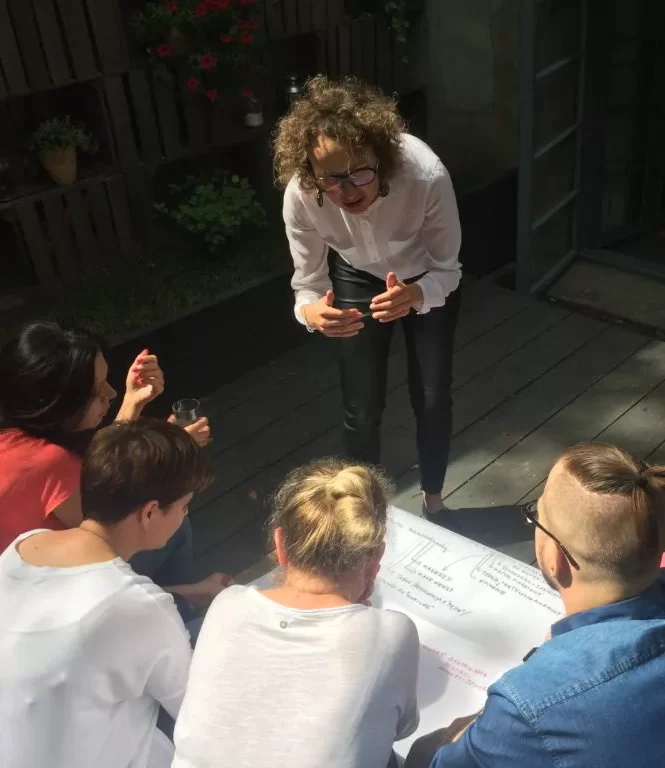 End delivery
The result of each process is not only a list of the most relevant trends, but also their translation into the perspective and language of the organization. Depending on the purpose of the meeting, the final result can become:
concepts & development areas,
business ideas,
project challenges,
innovations,
potential analysis,
impact analysis,
roadmap,
ecosystem,
research theses
Case studies
Magdalena Zielińska
HR Director | GOG.com
Collaborating with infuture.institute enabled us to engage in thoughtful discussions and reflections on trends impacting our business environment. It also supported our efforts to develop specific plans for future actions. The deep commitment of the infuture.institute team ensured that the workshops were conducted professionally, aligning with the established goals and plan. Additionally, it's worth highlighting the team's flexibility in handling unconventional and unpredictable situations.
Anna Kulawik
Internal Communications
Manager | EMPIK.com
The 'Trend Screening' workshops organized for our HR department by infuture.institute were highly inspiring and effective. In just a few hours of intensive work, we managed to identify trends related to the labor market that are significant for us and generate very specific business ideas on how to address these trends in the near future. Participating in such workshops provides a significant infusion of knowledge and inspiration, enabling the organization to prepare for the future. Most importantly, the workshop resulted in the development of specific solutions that we plan to implement in the organization in the near future.
Our clients
We have been delivering our services since 2015 and have been recognized as the top Polish foresight institute. We have a proven track record of our operations with both Fortune Global 500 companies as well as new companies and start-ups.




Get in touch
If you're interested in conducting a workshop for your company, let's connect and plan our next steps. Schedule a meeting below for a convenient time. Or simply write to us – contact@infuture.institute
Join me for a 15-minute and learn more about our workshops. Explore our innovative solutions and let's talk about your needs.
Contact us about the workshops:
You can also use this contact form. We plan and prepare each workshop in response to the current needs of the Partner. Please describe the market area and the current challenges. We will contact you to discuss the offer.
FILL IN THE FORM
Try out our Trends Cards
Discover the power of Trend Cards, a proprietary tool by infuture.institute. Unleash innovation and strategic insights with 54 trend descriptions and 8 Wild Cards. Ideal for strategy, research, NPD, and consulting agencies. Translate trends into solutions with 3 workshop paths. Enhance your resilience to global changes.