Trend Signals – trend reports
How to manage the world of trends and factors of change affecting your business?
What trends are most relevant to your company? How do other brands work with trends?
How do they make use of them? What is important to consumers? What is the world currently obsessing about?
For many years now infuture.institute has been diagnosing and describing trends influencing the market in the area of products, services, communication and consumer behaviour. Research, observation and analysis – they all are performed on a daily basis by our interdisciplinary team of researchers.
Access current trend insights delivered in the form of TrendSignals reports:
TrendSignals – a monthly trend update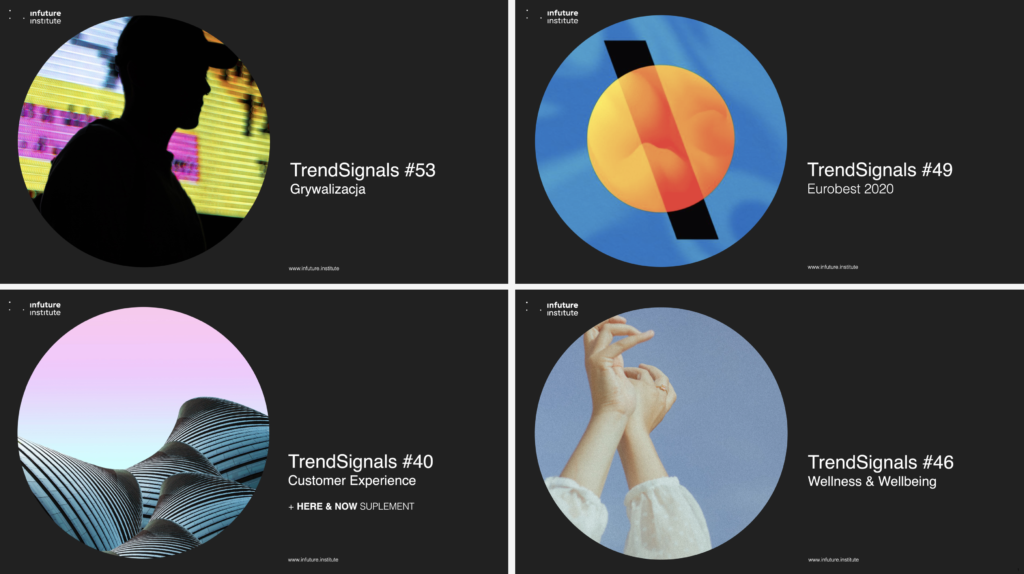 Once a month, you will receive a report covering the top 10 trends. Each report features: 10 trend overview charts, 30 inspiring case studies, 'So what' overview – how the defined trends affect your business, as well as industry supplements 'Trends in Action,' and 'Social Media supplement' for FMCG, retail, beauty, finance and telecom.
TrendSignals #RETAIL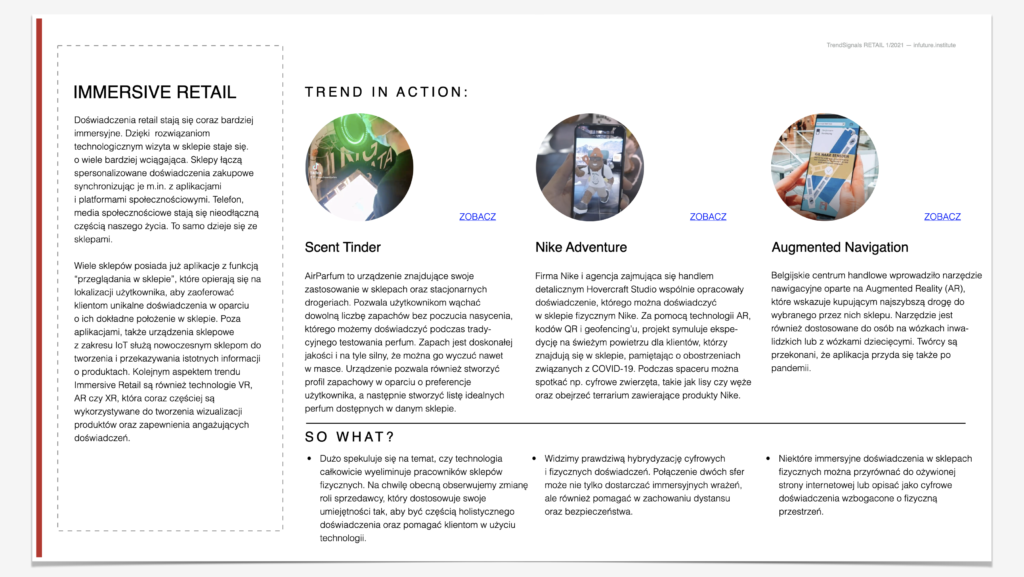 Four times a year you'll receive an analysis of current trends relevant to #retail industry. We review them within 5 separate categories: Physical Retail (changes in brick-and-mortar stores,) Digital Commerce (e-commerce, m-commerce,) Services, Experiences, and Society & Environment. All trends are backed by fresh research and observations.
TrendSignals #PHARMA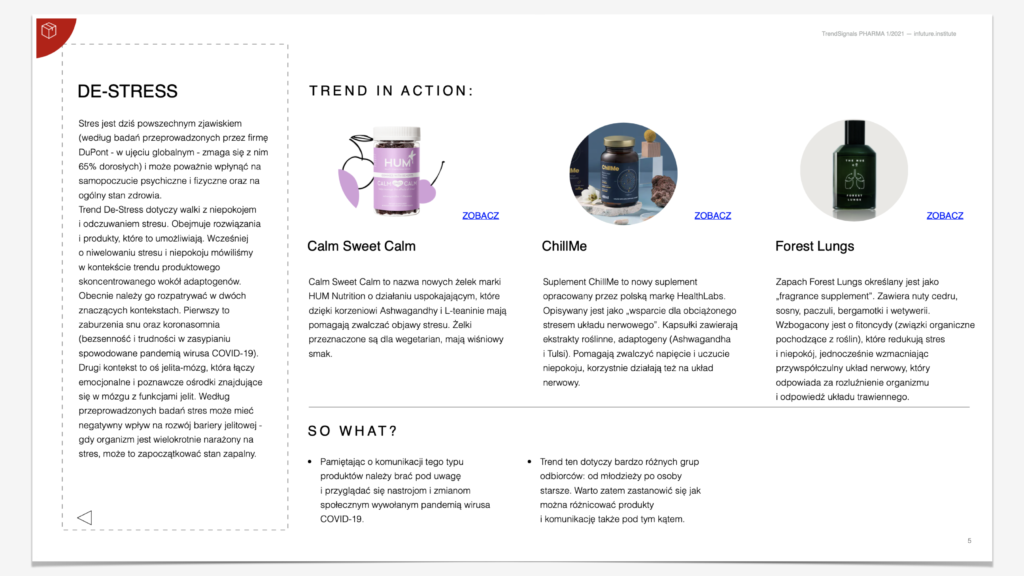 Four times a year, you'll receive an analysis of current trends relevant to the health & beauty industry (the area of OTC.) Each report features a series of clearly defined trends (in terms of products, technology, communications, society and environment,) and a collection of most compelling case studies. Our ongoing observations of the most important activities across the category allows you to keep track of how each individual trend changes and matures over time.
TrendSignals #YourMarket
At the request of our Partners, we run trend analyses of selected market areas. We inspect factors of change adapting the STEEP model (which uses the five headings of sociological, technological, economic, environmental and political factors) to identify and define trends.
Request a sample report:
Tell us what inspiration you are after, and we will send you a sample report – free of charge.
FILL IN THE FORM