Market Trends Analysis
How to manage changes in the market and emerging innovations?
What do surveys and consumers say? What trends and factors of change can be identified within your industry?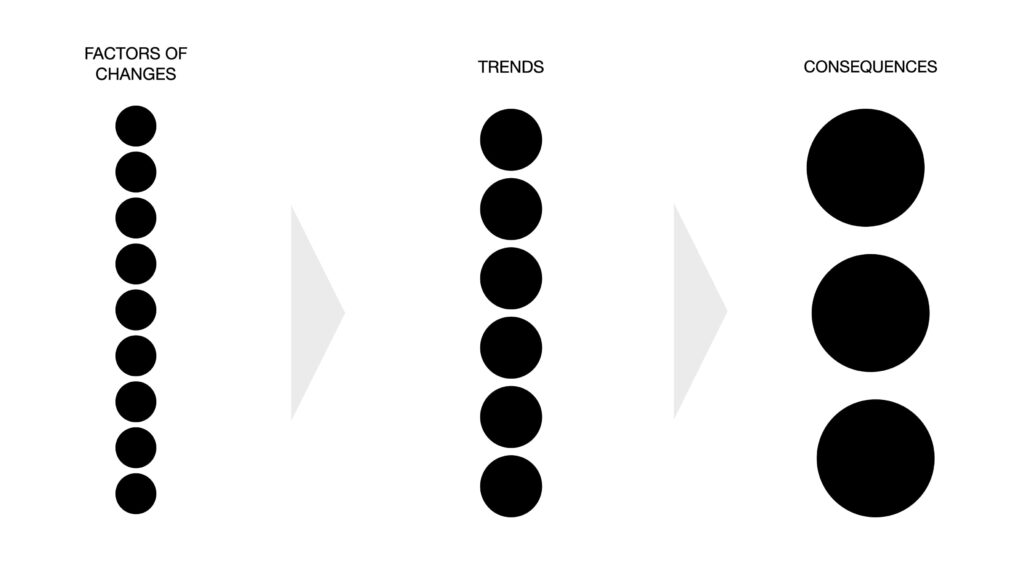 For many years now, infuture.institute has been diagnosing and defining trends which may affect the market in terms of products, services, communication and consumer behaviour. The annual Trend Map by infuture.institute features results and summary of these findings. For this purpose not only do we collect market data, inspiration and factors of change, but – foremost – we present these insights in a structured, comprehensible structure, along with relevant conclusions and recommendations.
At the request of our Partners, we run trend analyses of the selected market areas. We inspect factors of change adapting the STEEP model (which uses the five headings of sociological, technological, economic, environmental and political factors) to identify and define trends.
A final report features:
list of factors of change
trends,
key proof points (market data confirming the singled-out trends),
most compelling case studies ,
quantitative data.
It comes supplemented with an original expert commentary, interpreting how those trends may affect a market/organisation.
Our analysis is delivered in the form of a report or an online inspirational presentation; it could also be inspected in terms of the consequences for your organisation during a strategic Trend Screening workshop.
Ask for more details of the process:
We plan each process individually in response to the current needs of the Partner. Show us the market area and the questions that you are looking for answers to. We will contact you to discuss the offer.
FILL IN THE FORM