Trend Screening – workshop
What implications do trends have for your business? Which ones require fast responding to?
How to translate trends into specific solutions? Which ideas make the most sense business-wise?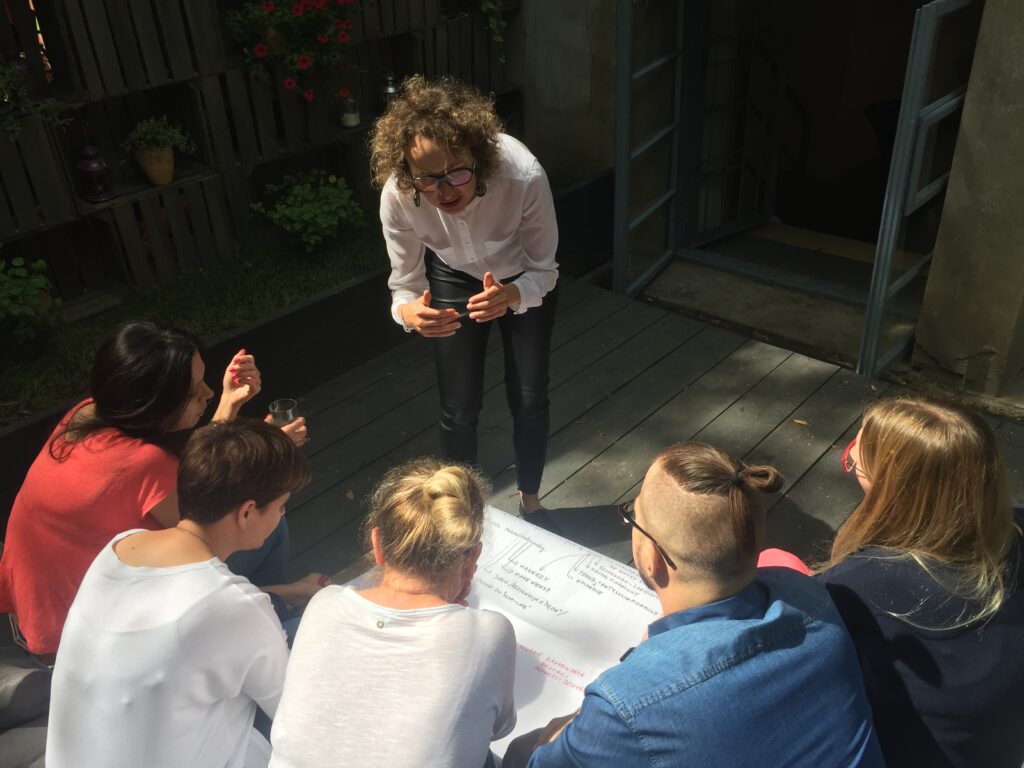 We work closely with company boards, R&D, marketing and strategy departments to support organisations in the process of creating or modifying strategies for brands, products or companies. We launch each process with a kick-off session, during which we approach the current needs of our Partner.
The Trend Screening workshop process comprises several stages:
1. Inspirational presentation and discussion of the most relevant trends.
2. Selection of trends to which the organisation should respond.
3. Indication of the consequences of the selected trends for further actions.
4. Effective production of solutions/ideas within the framework of the selected trends.
5. Structured quantification of the generated ideas.
6. Selection of solutions with the greatest business potential.
In the course of the process, we use selected methodologies of workshop work, such as Design Sprint, Innovation games and original tools developed by the infuture team, such as: Trends Map, Trend Radar, Impact & Effort Matrix.
The result of each process comes in the form of a list with the most relevant trends for the organisation and the corresponding development concepts and business ideas, sorted in terms of their being feasible to implement and their business potential.
Ask for more details of the process:
We plan each process individually in response to the current needs of the Partner. Show us the market area and the questions that you are looking for answers to. We will contact you to discuss the offer.
FILL IN THE FORM